Order your professionally made mast mount for GoPro Hero here:

Old DIY post:
---
Very helpful thingumabob for freestylers and just about any windsurfer working on technique.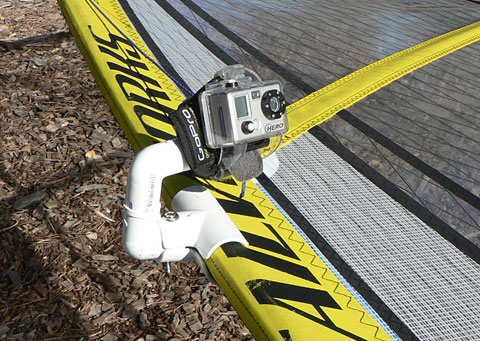 Parts:
1 inch PVC tee
3/4 to 1/2 PVC L joint
1/2 PVC L joint
1/2 PVC tee
1/2 PVC pipe for connections
stainless bolt with wingnut (10-24) and washers
PVC primer and glue
Labor:
Clamp – 1 inch tee, cut in half, edges smoothed, about half inch is removed from long section so that the clamp won't close fully on the sail side of the luff.
Drill the clamp parts and 3/4 L joint so that mast and 1/2 side of the joint is perpendicular to the mast, put a bolt and wingnut in.
The connection between L joints is glued, otherwise it will come off (believe me, I tried).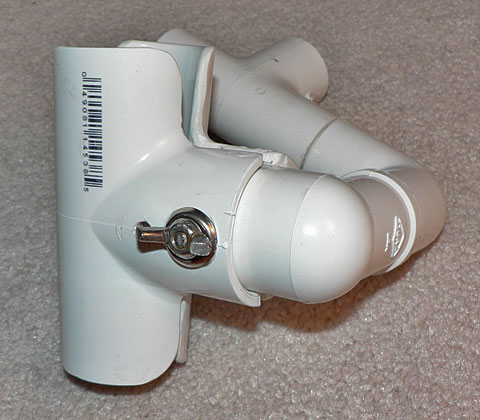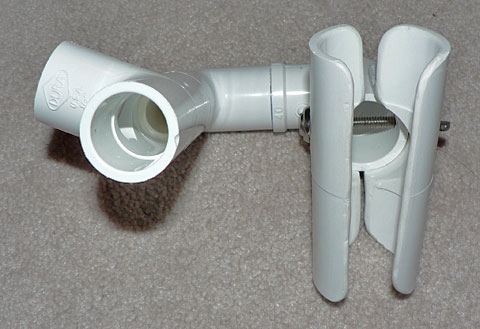 Before gluing:
select the tack you will be filming more,
rig your sail
attach cam
mark several angle positions with a marker while making photos.
At home, check the photos and select the best angle.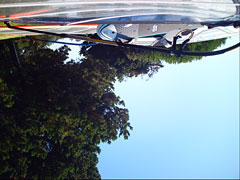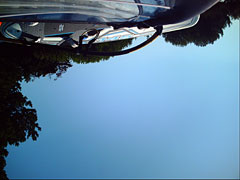 Note the line connecting cam to the tip of the mast, so in case it comes off, you would still be able to recover the footage.
Don't forget some Rain-X on the lens part of the housing.